I'll set the scene first. My necklaces used to hang off the picture rail and always get tangled, my rings used to get thrown where ever they were taken off and my earrings were lucky to find their little box where they were finished with.

I had seen this DIY on a couple of sites and have been waiting to find the perfect frame for it. I found this, what I assume is a spice rack, at the markets one morning and was so excited to get home and try it out for myself.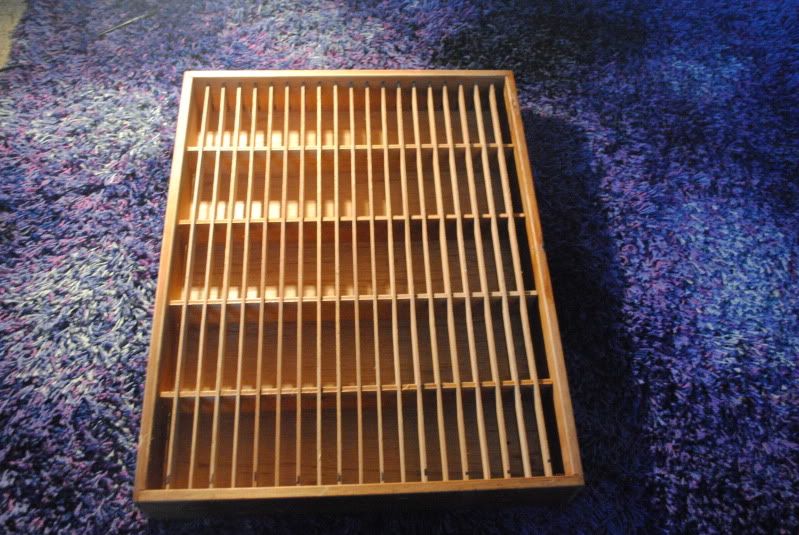 Yes that's my beautiful purple shag carpet in the background.
The shelves were a bit small to fit any jewellery in so first up was to cut every second column out. So you don't get mixed up its a good idea to mark which shelves you are cutting out with a black marker. I ended up using tin snips which easily cut the column making it a simple job to just pull out the shelve.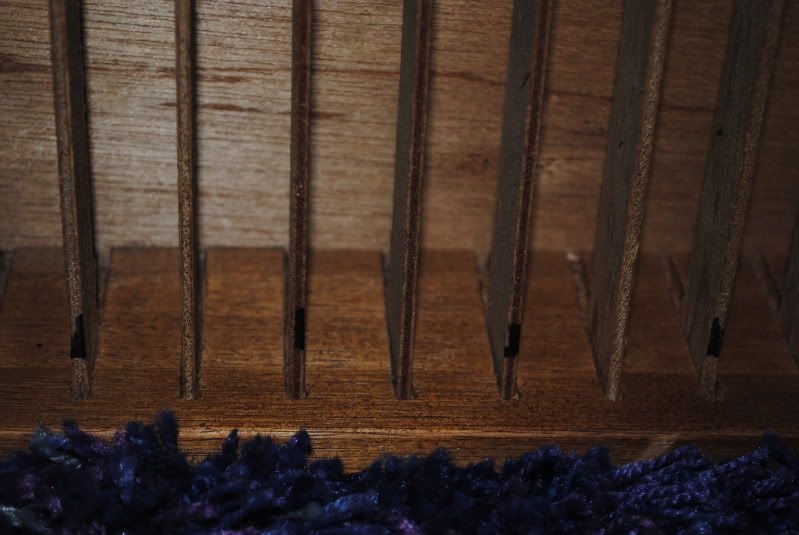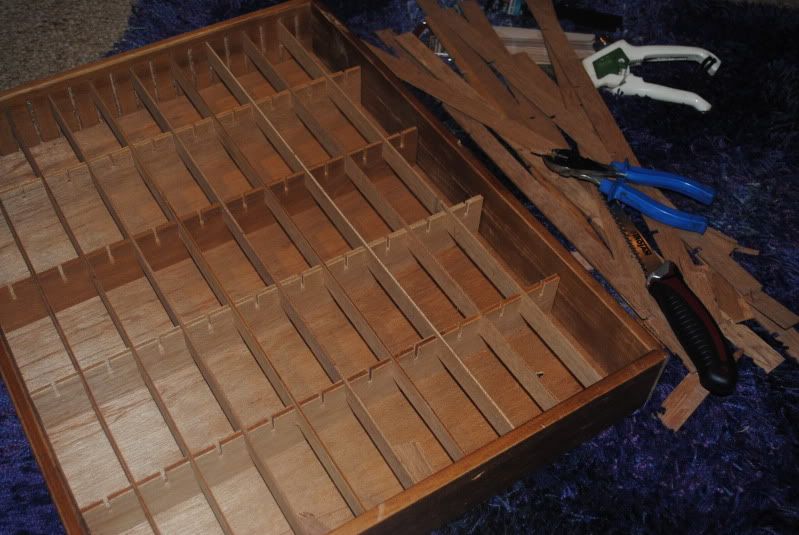 Next up it was time to spray paint the Shelve. To keep in theme with my room I went for black spray paint and it wasn't difficult to get a good finish.
I forgot to take a photo of the shelves after spray painting, but I'm sure you can use your imagination to see what it looks like.
Putting in the hooks was the hardest and most tedious part of this whole DIY project. It took so long for me my mum to get them all in, I just couldn't get my the hooks turning the right way. It makes it alot easier if you use a screwdriver or letter opener to start the wholes off before twisting the hooks in.
And the last thing to do is hand your jewellery up. Guess I will just have to buy more to fill it up.
Ta daaa